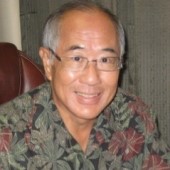 Founder, Wealth Advisor
Born and raised in Hawaii, I graduated from the University of Hawaii at Manoa. Before I founded Asahara Financial, I was a director of finance at AMFAC, and a small-business owner. As a financial advsor, I hold state-regulated licenses to offer insurance solutions in Hawaii, California, Nevada, and Florida, as well as separate registrations for securities and investment advisory services. I've also earned the designation of Certified Fund Specalist®.
I am dedicated to service and developing lasting relationships with my clients.